Plant
Installation
We are prepared to install trees of all sizes, shrubs, perennials and annuals. From the design, to selecting plants from the nursery, to installing them in the ground.  Planting installations really do beautify and the best part is that they grow and change over time.  Unlike any other art form, the art of planting will only become more attractive as plants mature.
Hardscape Installation
Many types of work are classified within the realm of Hardscape. Walkways, patios, walls, to name a few. Generally, these categories of work create a framework to allow other facets of our work to shine. Quality hardscape relies on two main ingredients: Compelling Design and Amazing Craftsmanship.  We believe the integrity of our designs are matched only by the artistry of our craftsmanship.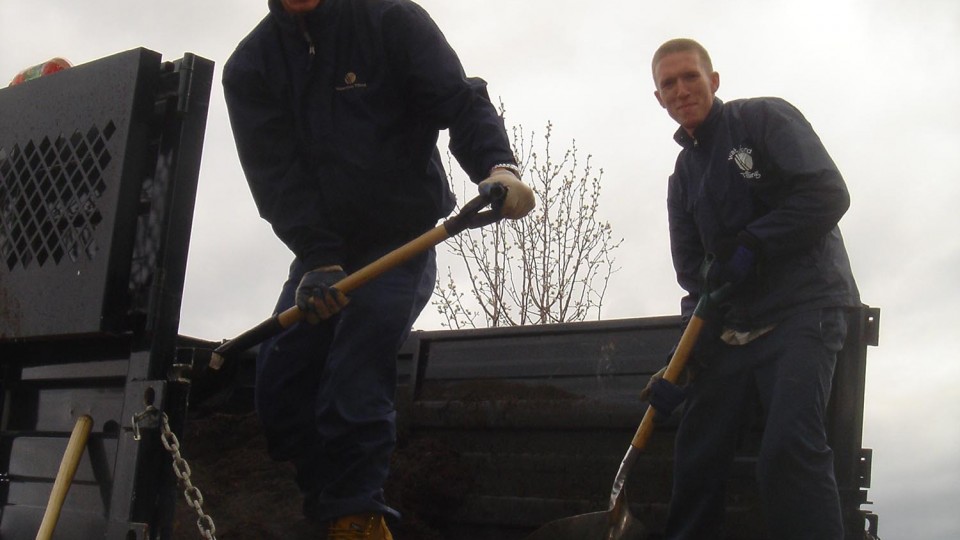 Garden Maintenance
We offer maintenance and care for many of the landscapes and gardens we create.  Whether it be on an annual or periodic schedule, we can help nurture along the landscape.  Installing mulch, edging beds and pruning are some of the services we provide with our landscape maintenance.
Our Portfolio
After the installation comes the beauty…our finished product.
Our Portfolio